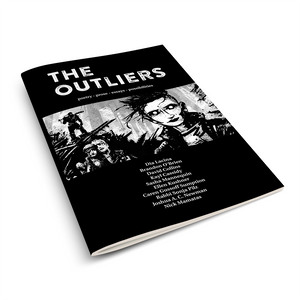 The Outliers is an eclectic zine containing setting notes, character ideas, micro-fiction, and other ruminations on belonging outside belonging from a wonderful crew of ten collaborators. It's a supplement for Dream Askew and Dream Apart.
You'll receive a print copy of this small booklet, along with a PDF version.
Want to peek inside? Click here for a look at all ten contributors, and what they've brought to the table.
----
Living in poverty? Experiencing barriers within the games community? Use the discount code "affordable" if you need 30% off your purchase today.