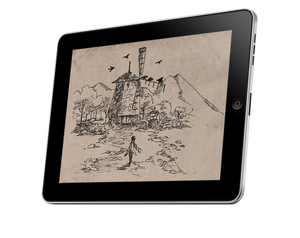 The Quiet Year is a map game. You define the struggles of a post-apocalyptic community, and attempt to build something good within their quiet year. Every decision and every action is set against a backdrop of dwindling time and rising concern.
The game is played using a deck of cards – each of the 52 cards corresponds to a week during the quiet year. Each card triggers certain events – bringing bad news, good omens, project delays and sudden changes in luck. At the end of the quiet year, the Frost Shepherds will come, ending the game.
----
Living in poverty? Experiencing barriers within the games community? Use the discount code "affordable" if you need 30% off your purchase today.